New Products news
Sony has this week introduced two new models for our home cinema projector line-up:
VPL-VW790ES – 4K laser projector with 2,000 lumens brightness and advanced HDR functionality, £11,999
and
VPL-VW590ES – 4k lamp projector with 1,800 lumens brightness and advanced features, £6,999
The perfect choice for any theatre room – true 4k resolution.
VPL-VW790ES – Enjoy the extraordinary cinematic detail, colour, and contrast that you'd expect from a much bigger, more costly projector. With 2,000 lumens of brightness, bring vibrant, realistic images in your theatre room or living room. Featuring:
X1™ for projector
Sony's X1™ for projector technology takes acclaimed BRAVIA TV video processing technology and optimises it for projection. The processor combines innovative technologies for high-precision frame analysis, with features like Dynamic HDR Enhancer and Super Resolution for high-quality images.
Dynamic HDR Enhancer
Dynamic HDR Enhancer processes HDR content frame by frame to deliver stunning contrast. It further enhances contrast in combination with iris, which makes bright scenes brighter and dark scenes darker, for the ultimate HDR experience.
SXRD™ for uncompromising picture quality
Advanced SXRD panel technology offers rich, inky blacks and clear cinematic motion and image smoothness. High heat and light resistance also ensures spectacularly high and stable brightness.
2,000lm Z-Phosphor laser light source
Savour the action with up to 2,000 lumens of brightness, thanks our Z-phosphor laser light source, for vibrant images even on a large screen.
Dual Contrast Control
Both the iris control and laser can be adjusted independently and dynamically, to optimise light output for dark and high contrast scenes. The result is deeper blacks and infinite dynamic contrast, making every scene spring to life with detail and realism.
Super Resolution Reality Creation
The VPL-VW790ES analyses every pixel of every image and then employs pattern-matching algorithms developed over years of movie production to enhance crispness without increasing digital picture noise.
Digital Focus Optimiser
Again, each pixel of each image is analysed using our own advanced algorithm to perform optimum image quality correction so that image focus is better than ever, even in the corners.
4K Motionflow
Motionflow technology adds frames to reduce blur while maintaining brightness, creating smooth and clear motion even in 4K – ideal for sport.
We're hoping to have this extraordinary projector on demonstration in our Glasgow showroom soon, get in touch for more details.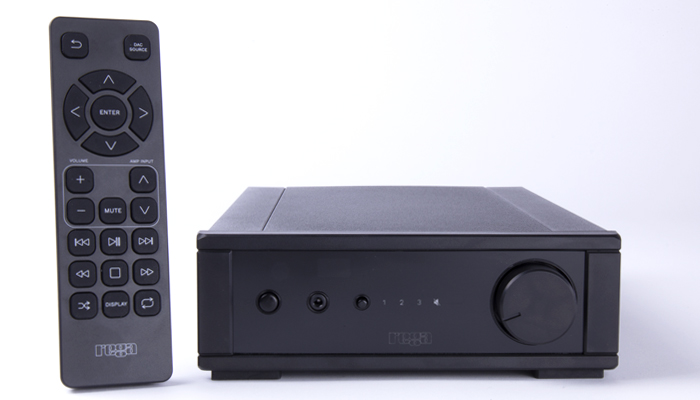 Now shipping: the all new io amplifier is designed with every music lover in mind. Simple to setup and operate, the io is designed to integrate seamlessly into any hi-fi system.
Based on long-time L&C favourite Rega Brio, our best-selling amplifier, the io is simple, compact and delivers a performance well beyond its price point. The compact size allows it to be used in a variety of systems: as you would expect, there is a high quality built in MM (moving magnet) phono stage, two line level inputs, a redesigned mini remote control handset and high quality headphone output that is cleverly integrated to deliver optimum performance without compromising the audio circuit.
All of these features combine to deliver a powerful, well balanced musical performance at an incredible price – just £379.
The io uses the same power amplifier and phono stage as its larger brother, the multi-award winning Brio. The io aims to deliver exceptional sound quality in a smaller and more cost effective package. The class A/B circuit shares its DNA with the rest of Rega's amplifiers, and as usual, great care has been taken in component selection. Sanken output transistors and an Alps volume potentiometer and a linear power supply that enables an output of 30 watts per channel into 8 ohms.
Two line level inputs and a high quality moving magnet phono input are available as sources. There is a headphone output provided on the front of the unit for powering standard hi-fi headphones; this is driven from the power amplifier stage of the unit through relays to avoid signal degradation when headphones are inserted or the product is muted. A new remote handset is included as well.
As the store is currently closed, Loud & Clear Glasgow and Rega have combined to offer free delivery direct to customers. Email glasgow@loud-clear.co.uk to order/enquire.
Karousel Bearing – the essential upgrade for all LP12 owners.
The Sondek LP12's single-point bearing is one of the foundations on which Linn was established in 1973. There has only been two iterations of design in 50 years; Karousel is the third.
Karousel Bearing delivers refined motion, smoother rotation, greater stability and increased durability; made possible by technological developments in material science, machining capabilities and the mechanical engineering expertise gained from almost half a century of designing and manufacturing.
So why specifically is Karousel Bearing better?
Innovations in design combined with new material selection in critical parts of the bearing result in smoother rotation for better sound. The spindle is better supported thanks to improved tolerances of the bearing liners and the Diamond-like Carbon coating on the thrust pad provides reduced friction between the spindle tip and bearing base, together improving the 'noise floor' of the turntable and in turn, musical reproduction.
A stronger coupling has been achieved between the platter, spindle, bearing housing and sub-chassis, thanks to the stainless steel material chosen and the new design implemented. A key part of this new design is the substantial lock-nut fastening which increases rigidity at what was previously the weakest point.
A stronger housing for the thrust pad, combined with a smaller, stiffer form and the new coating improves the critical area that supports the platter rotation and mass. These changes combined lead to the reduction of noise for more accurate vinyl reproduction.
Longevity – Karousel's reduced friction means less wear, so longer-lasting. It should see you through to the next bearing evolution, expected c. 2045 😉.
We'll be hosting a launch event and LP Klinik for this; it's that important. Details to follow, watch this space.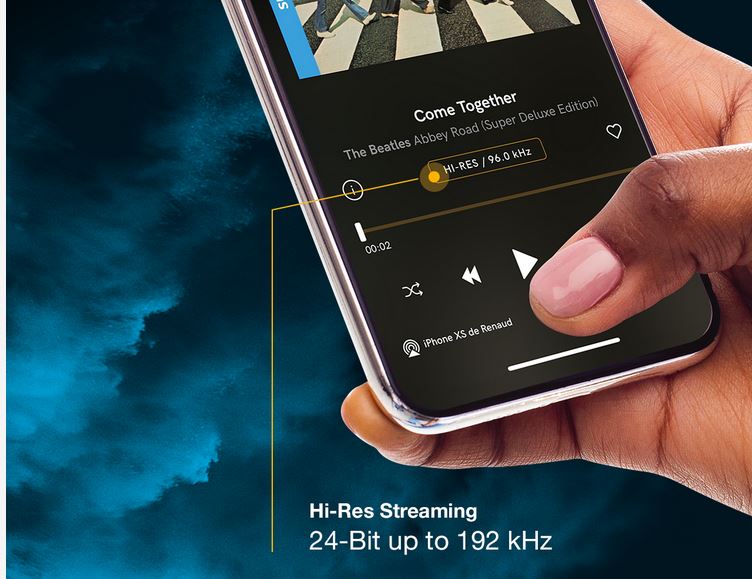 Great news from Qobuz this week – Studio Premier plan is now just £14.99 a month. That gives you access to over 50 million tracks at CD quality and 2 million+ studio masters (Hi-Res audio).
Qobuz has also dropped the price of it's Sublime+ subscription from £299/year to £249 year. Sublime+ gives you unlimited access to Qobuz's certified Hi-Res and CD lossless quality catalogue along with Hi-Res downloads at reduced prices.
Try Qobuz free for a month here:  qob.uz/LCGLASGOW
We did tell you resistance was futile…😉.
Revealed at this weekend's Bristol Hi-fi show, Rega Research's System One ticks all the boxes:
Rega Planar 1 turntable  ☑  (£250)
New Rega IO amplifier  ☑  (£379)
New Rega Kyte bookshelf loudspeakers  ☑  (£429)
3m pair Rega speaker cable (terminated)  ☑
All for under a grand. Seriously – £999 gets you a complete turntable hi-fi system from one of the giants of turntable design.
Rega Planar 1 is without doubt the best entry level turntable around so a great source to build the system around. Enter IO integrated amplifier (a mini BrIO, geddit?) with internal moving magnet phono stage, add new Kyte bookshelf loudspeakers, throw in some terminated speaker cable and you have a complete and pretty awesome turntable-based hi-fi system.
It was sounding fantastic at Bristol, production starts next month and our demo system should arrive late March.
Watch this space (and Facebook) for news.
Linn has introduced a quicker, easier and more enjoyable way to control a Linn music system, with the new Linn App.
The new and improved app replaces Kazoo for iOS users and offers a host of new features designed to enhance the user experience.
Quick Access
Browse, Search, Queue, Room selection and System setting tabs are always on screen, making it quick and easy to access anything you need at all times.
Global Search
Quickly find the music you're looking for across all of streaming services and stored music content at the same time.
Access Playlists from Anywhere
Playlists are now stored on the cloud, so you can access them from anywhere and play them on any Linn DSM player, simply by logging into your Linn Account.
Basic System Configuration
Access to user-facing configuration options, such as the ability to rename rooms and sources, add sources plus the ability to update to the latest software for selected products.
Linn App is available to download for iOS now from the App store here and will be available for Android later this year.
An almighty claim perhaps, but Linn might just have a point.
Series 3 is Linn's first fully integrated all-in-one wireless speaker, exuding high end elegance in every way – in audio performance, design, appearance and ease of use. It offers high-resolution digital music streaming via Bluetooth, Wi-Fi and Airplay, fits seamlessly into any environment, and provides exceptional musical clarity that will surprise and delight.
Series 3 also features Linn's patented Exakt technology, in one simple, elegant package. A partner speaker can be connected by Exakt Link to create a stereo system. It also includes an HDMI ARC port, allowing you to route all your existing audio and video sources through Series 3.
We could wax lyrical on this for pages, but really, it is all about experiencing Series 3.
It's playing now, come in. All will become clear when you hear it.
With thanks to the fabulous Lola In Slacks for allowing us to use their beautiful track Postscript in Blue in our video
Full Series 3 specification here.
The new Rega Research reference turntable has arrived – Rega Planar 10 – and it is an absolute stunner.
Planar 10 has been beautifully re-designed and re-engineered, utilising carefully selected materials to greatly reduce mass and hugely improve rigidity throughout the deck; the performance improvement speaks for itself.
New innovations in hub bearing, sub platter, motor and drive belt design have led to even greater accuracy in turntable speed which directly improve sound performance and the Planar 10 also features the new RB3000 tonearm fitted with an improved, low mass precision bias. housing. Rega's R&D team have been exceptionally busy: here's the full (tech-heavy) specification and changes:
Ultra-lightweight plinth
The plinth is constructed using Rega's latest technology ultra-lightweight Tancast 8 polyurethane foam core (a material developed for the aerospace industry). This material is sandwiched between two layers of HPL (high pressure laminate) which is exceptionally thin and extremely rigid. This new construction makes the new Planar 10 skeletal plinth 30% lighter than the original RP10 while offering increased rigidity over the previous model.
DB Technology (Double Brace Technology)
"Mass absorbs energy – lost energy equals lost music"! A super lightweight plinth combined with a ceramic top brace and phenolic resin bottom brace mounted specifically where the increased rigidity is required (between the tonearm mounting and the main hub bearing) forms a structurally sound, "stressed beam," assembly. This rigid plinth design prevents energy absorption and unwanted resonances which will add unnatural distortions to the music. Equally, heavier mass can transfer more unwanted energy such as motor or bearing noise directly into the rotating record. The tonearm and cartridge must to be able to read accurately, directly from the platter. This unique Rega double brace solution enables this. The use of braces instead of the complete skin allows increased thickness in these key areas, while providing further weight reduction to the plinth which directly addresses the issue of mass absorption and unwanted energy transmission.
RB3000 tonearm
Rega is renowned for the quality of its tonearm bearing assemblies and in particular the accurate manufacturing of bearing housing and bearing spindles. Technical characteristics such as "roundness" and "parallelity" are critical. Over the past three years Rega has found a new manufacturing process which improves on all these characteristics resulting in a micron perfect bearing fit. The RB3000 is the first Rega arm to benefit from these improvements.
The entire tonearm structure is designed to have the minimum of mechanical joints while using the stiffest materials in all critical areas. The tolerance of the RB3000 tonearm is so tight that no adhesive is used at any point throughout the construction. Rega's latest low mass, precision engineered, vertical bearing assembly has been manufactured to further complement the inherent design philosophy of the Planar 10 turntable.The RB3000 tonearm uses an advanced, pre-loaded zero tolerance bearing assembly adjusted to less than 1000th of a mm. This gives friction free movement and zero levels of unwanted play. Simply put, friction free bearings with no play enable ridges in the record groove of less than a micron to be read. The RB3000 also uses Rega's latest award-winning, aluminium Rega arm tube (each one of which is meticulously hand polished, keeping mass to an absolute minimum) which was redesigned to redistribute mass and further reduce stresses and resonances. This advanced design tube increases the stiffness and rigidity of the overall assembly whilst reducing stress on the bearings even further.
Hub bearing assembly
The Planar 10 uses a new low mass central bearing assembly. A single piece machined aluminum sub-platter and hardened tool steel spindle run inside a custom brass housing designed with improved mechanical integrity. The complete assembly is cleverly mounted within the chassis to eradicate unwanted potential energy being transferred or stored in the plinth.
Ceramic platter
Planar 10 uses a custom ceramic, flywheel effect platter: the platter is produced from ceramic oxide powder which is compressed, fired and diamond cut to ensure perfect accuracy and flatness across the surface. The latest platter features a modified construction with improved coupling to the sub platter.
24v low noise motor assembly
Planar 10 uses Rega's latest generation, 24v, synchronous, low vibration motor technology. Uniquely mounted using the highest level of coupling while retaining higher vibration isolation than any previous model, this new motor mounting technique (mounted from the bottom) has been taken directly from the ultimate Rega turntable, the Naiad. This unique mounting method removes all stress from the motor body whilst holding the drive pulley perfectly still. This enables better speed stability and accuracy from the turntable. The reduced vibration and more rigid mounting deliver's superior drive from the new EBLT drive belts. Each motor is hand tuned to match its own custom matched Planar 10 psu power supply before fitting to the turntable to optimise the anti-vibration circuit.
EBLT drive belts
For three years Rega has been researching and developing with chemists the use of a bespoke new rubber compound for drive belts. Using a specialised curing system, the new drive belt offers superior consistency of modulus (a constant representing the degree to which a substance has a particular property, especially elasticity). These new belts are manufactured on Rega designed, state of the art, super-accurate tools (inspired by working with the manufacturer of high-tech Formula 1 engine parts) which produce 'perfectly round' and 'dimensionally accurate' belts, critical for perfect speed stability.
PL10 PSU custom matched advanced power supply
The Planar 10 power supply unit offers the ultimate in motor control stability, convenient electronic speed change, advanced anti-vibration control and user adjustable electronic fine speed adjustment to ensure total accuracy and control over the life of the motor. Housed in Rega's latest custom designed case, the PL10 PSU is dedicated to running the 24v, low noise motor as quietly and as accurately as possible. The speed and control of the motor is achieved by using a new DSP (Digital Signal Processing) generator built upon a high stability crystal. This device will divide the accurate square wave from the crystal to the exact frequency required to turn the platter at the selected speed. The DSP core will also generate a near perfect sinusoidal waveform to power the motor. Factory set vibration removal and fine speed adjustments are then made to the power supply to tune each motor for optimal performance.
Dust cover
The outer frame of the previous model has now been removed and a new stylish, removable, single piece dust cover has been introduced further reducing the overall mass of the turntable.
Apheta 3 MC factory fitted option
The Planar 10 will be made available with a brand new MC cartridge the Apheta 3 as a factory fitted option. This new cartridge was developed alongside the Planar 10 and uses Rega's most advanced "Fine Line" diamond profile. As the recommended match for the Planar 10 turntable the Apheta 3 factory fitted package will be available at a discounted rate.
It's too good not to hear – watch this space for news of our Planar 10 launch evening coming soon.
SONOS products have become synonymous with simple music streaming. They are affordable, incredibly easy to use, robust, look pretty cool and for the price, sound really rather good. But they haven't given us anything new for a while! All change this month, when we will see the launch of three new Sonos toys: Move, Port and One SL.
SONOS Move – £399
Move, the durable, battery-powered smart speaker for outdoor and indoor listening. Get brilliant sound anywhere with the weatherproof and drop-resistant Move. Control with your voice, the Sonos app and Apple AirPlay 2 at home, and stream via Bluetooth when WiFi isn't available.
● Experience surprisingly deep bass, a wide soundscape and automatic Trueplay™, tuning that perfectly balances the sound for where you are and what you're listening to.
● Google Assistant and Amazon Alexa are built in so on WiFi you can play music, check news, set alarms, get your questions answered, all completely hands-free.
● Stream over WiFi and connect Move to the rest of your Sonos system at home. Switch to Bluetooth when you're away and offline.
● With an IP56 rating, Move stands up to rain, snow, dust, salt spray, UV rays, and extreme heat and cold.
SONOS Port – £399
The new Connect; add this to your existing Hi-fi and hey presto, you have joined the music streaming revolution. Enjoy control with the Sonos app or Apple AirPlay 2, and easily expand your sound system to more rooms.
● Connect Port to your traditional stereo to stream music and more.
● Enjoy music, podcasts, audiobooks, and internet radio with your amplified audio equipment. You can also stream vinyl, CDs, and stored audio files to Sonos speakers in other rooms of your home.
● Use Apple AirPlay 2 to stream sound directly from your iPhone or iPad and ask Siri to play Apple Music.
● Use the line-in to connect your phone or another device to your stereo.
SONOS One SL – £179
One SL, the speaker for stereo pairing and home cinema surrounds. Get rich, room-filling sound with Sonos One SL and control with the Sonos app, Apple AirPlay 2 and more.
● The compact design fits just about any space. Put it on your kitchen worktop or tuck it away on your office bookshelf.
● Stream sound directly from your iPhone or iPad and ask Siri to play Apple Music with Apple AirPlay 2.
● Pair with Sonos One or another One SL in the same room for stereo separation and more detailed sound. Use a pair as rear home cinema surrounds with Playbar, Playbase or Beam.
It is six years since the last NAIT integrated amplifiers were released, but Naim Audio's R&D team have been spending that time wisely, working on a range of amplifier improvements. The result is SUPERNAIT3 and NAIT XS3.
SUPERNAIT 3 has received significant performance upgrades, including upgraded power amplifier sections, delivering greater pace and intimacy to their musical delivery – whether it's driving a pair of loudspeakers or your favourite pair of headphones.
SUPERNAIT3 also now benefits from a built-in phono stage, making it a perfect partner for turntables as well as streamers, CD players or any other music source you want to enjoy with the signature Naim sound.
The new NAIT XS 3 also gets improved power sections and a new built-in phono stage, offering much of the performance of the reference quality SUPERNAIT 3 in a simpler, slimmer package.
NAIT XS3 combines a 70W power amplifier with five analogue inputs (in addition to the phono stage) and shares the single-ended class-A headphone output of its larger sibling; a high-performance preamplifier that is as transparent as you would expect from Naim Audio.
Both SUPERNAIT 3 and NAIT XS 3 benefit from the following features:
Class A headphone amplification
Alps Blue Velvet volume control
Reed relay input selection
Ceramic insulators for the power transistors
Galvanically isolated microprocessor control section
Microphonic-isolating PCB mounts
And both are available for demonstration in the shop. Call us on 0141 221 0221 or email to book a demo.
Naim Mu-so 2nd Generation has arrived in Glasgow and is a revelation. Sharing it's predecessor's naim (😉) only – Mu-so 2nd gen has been completely re-engineered to deliver improvements across the board – performance (of course), features, functionality and aesthetics.
For a one-box wireless streaming speaker, this is about as complete as it gets. Mu-so 2nd gen incorporates a multitude of innovations, including: high-resolution streaming (up to 32bit/384kHz); HDMI ARC for TV sound; all new Naim/Focal speaker drivers; faster wireless connectivity; illuminated touch-panel control; USB input; Roon Ready; new remote; bigger cabinet size for improved bass and more.
At the heart of Mu-so 2nd Generation is Naim's latest music-streaming platform, developed to deliver the very best performance whether playing your own digital music collection, a world of Internet radio, or a streaming service like TIDAL or Spotify. Stream your music in high-resolution quality (up to 32bit/384kHz) or browse millions of songs through AirPlay 2 (including Apple Music), Spotify® Connect, TIDAL, Chromecast built-in and Internet radio. Upgraded Wi-Fi connectivity promises a slicker streaming experience, while Ethernet remains an option if you prefer things hard-wired.
Continuing its high-performance credentials, Mu-so 2nd Generation's 450 Watts of music power are joined by all-new speaker drivers – optimised in conjunction with Focal – more than 10 times more processing power for even greater musical accuracy and a re-engineered cabinet design to further enhance bass delivery.
Throw in wireless Bluetooth® and USB connections and Mu-so 2nd Generation's connectivity options are growing; add HDMI ARC, and the option to experience audiophile sound quality from your favourite television programmes, films and games from your TV, and the possibilities are endless.
Mu-so 2nd Generation evolves the iconic styling of its predecessor, adding a compelling new touch control panel ringed by an illuminated dial with a proximity sensor: it lights up in welcome as your hand approaches it. Easily access key playback controls, your favourite playlists and radio stations, Spotify resume, multi-room functionality and more from this tactile new interface.
The system has a premium aluminium casing, in a new burnished grey finish, fronted by a new style of speaker grille – supplied in black as standard, but also available in Terracotta, Olive or Peacock colourways.
Mu-so 2nd Generation works brilliantly on its own or as part of a multiroom music set-up. There are three easy ways to make it multiroom: combine it with other networked Naim products (including 1st Generation Mu-so and Mu-so Qb) via the updated Naim app; with other AirPlay 2-compatible wireless speakers via the Apple Home app; or with other Chromecast devices via groups controlled by the Google Home app.
Available for iOS and Android devices, the updated Naim app allows you to browse by artist, genre, album and more, complete with artwork and extended music information. You can also control volume, light settings, room modes and create playlists. As a further option, Mu-so 2nd Generation is Roon Ready, too.
That's quite a regeneration.
In-store now, £1299. Pop in for a listen.
We have a cracking new range of moving magnet cartridges in store from Audio Technica. The VM95 series features a standard cartridge body with interchangeable styli for super-easy upgrading and replacing.
Combine any one of 3 cartridges with any one of 7 styli for a fully customisable analogue sound experience.
Three cartridge bodies:
700 Series – High-end model fitted with die-cast aluminium alloy housing. The body reduces unwanted vibration and enhances the superior sound quality of high-performance line contact styli.
500 Series – Standard cartridge body fitted with paratoroidal coils, centre shield plate and the same 6N-OFC coil wire used in the 700 series.
600 Series – Specialised mono body with internal wiring dedicated to monaural sound.
Three styli shapes:
Conical Styli – the benefit of conical styli, even if the cartridge is 'lean', is the ball surface of the stylus touches the groove of vinyl records precisely. Due to its stability, it has been used widely in radio stations.
Elliptical Styli – to reduce the tracking distortion and pinch-effect of a conical stylus, the elliptical stylus is made with a smaller effective radius to overcome these two conditions and provide more detailed audio content.
Line Contact Styli (Special Line Contact, Shibata, MicroLine®) – having a greater tracking ability than an elliptical stylus, the line contact styli will have a deeper contact area to the vinyl record groove. This enables the stylus to fully reproduce all content of the vinyl record with reduced stylus and groove wear.
From £29.
Linn have re-vamped the entry level Sondek LP12 – Majik LP12 – to include a brand new Majik tonearm, designed and made at Linn HQ in Scotland.
The new tonearm replaces the Pro-Ject 9CC arm previously standard on a Majik LP12, making the complete deck designed and hand-built by Linn. Majik LP12 price stays at £2930 which also includes Linn's Adikt MM cartridge. An excellent starting point on the LP12 vinyl journey, the deck is entirely modular and can be upgraded in every way over time, right up to the ultimate Klimax LP12 specification.
Majik tonearm ships on all new Majik LP12s from today and will be available as a separate upgrade in Spring 2019.
New this month from our Canadian friends, MOON 110LPv2 is a fantastic MM/MC phono stage at a lower price than ever. At only £399, it's an incredible 45% cheaper than the original 110LP, and yet it's better. Win win.
MOON 110LPv2 simplifies and improves the playback of vinyl records. Derived from technologies developed for Simaudio's award winning phono pre-amplifiers the MOON 110 v2 represents another leap forward in performance and affordability. Your records will never have sounded so good.
Enjoy all of the MOON sonic characteristics available at a lower cost than ever; fast, tight, extended bass response, a natural open midrange, and airy extended high frequencies. This is achieved through the combination of an improved power supply and an enhanced circuit layout. Another benefit is an increased input overload margin for trouble free use.
The original MOON 110LP set a high standard to which Simaudio have added a new slimline design, 24V power supply and further adjustment options of gain & impedance settings without the need to open the unit.
In a matter of just a few seconds, you can easily configure under the unit each of these four parameters: gain, curve, resistance and capacitance. As a result, replacing your cartridge will not render the MOON 110LP v2 obsolete.
Full tech spec:
End-user adjustable impedance loading (47kΩ, 475Ω, 100Ω, 10Ω)
End-user adjustable capacitance loading (0pF, 100pF, 330pF, 430pF)
End-user adjustable gain settings for moving magnet and moving coil cartridges (40dB, 50dB, 54dB, 60dB, 66dB)
End user selectable curve (IEC/RIAA)
Four layer PCB tracings using pure copper for low impedance characteristics
Inductive DC Filtering for a significantly lower noise floor
Compact, rigid all-aluminum chassis with gold-plated RCA connectors
Designed to be powered up at all times for optimal performance
In store from mid-November… just in time for Santa😉.
Our downstairs demo room has been a very busy place of late. Competition for air time is fierce but we're thrilled to say that this week's 'System of the Week' is Naim Audio's reference 500 series:
NEW ND555 network music player
NAC552 pre-amplifier
NAP500 power amplifier
All of course powered by their own 555PS. This is the crème de la crème of Naim electronics and will be playing until close of play on Saturday (at least!).
Loudspeakers are interchangeable; playing now are our Sonus Faber Guarneri Tradition but we'll be putting a selection of the finest speakers through their paces on the end of this mighty system, including:
The new NDX2 and ND5 XS2 are limbering up alongside, patiently awaiting their moment to shine. And there's the chance to compare Chord Company Sarum T cables with the flagship ChordMusic. It is a dem-fest!!
If you couldn't make it along to our Hotel Du Vin ND555 launch evening in August (or if you did and would like another listen) pop along anytime this week. Special appointments (or loudspeaker requests) by request – call on 0141 221 0221 or email us.
'Digital streaming reborn' according to Hi-Fi+ magazine.  Loud & Clear welcomes the new Linn Selekt DSM.
Selekt DSM is a new look for Linn in a new, flexible direction. It is as stunning to look at as it is to listen to. Every element is precision engineered for the most authentic musical performance possible.
A sleek, elegant and tactile design incorporates a top-mounted jewel-like dial and smart buttons, both ready to be personalised, giving you immediate access to the music you want to hear, no matter the source. And bringing back perhaps some of the human interaction with your hi-fi that has been lost with the evolution of digital music.
Customers can choose their own configuration – Selekt DSM with or without Katalyst performance level and with or without integrated power amplifier – to suit their existing needs and system; a flexibility and willingness to integrate with other manufacturers' products that historically Linn have been criticised for not offering.
Selekt includes new, improved Space Optimisation*, minimising the impact on sound quality of room 'quirkiness' and speaker positioning by removing the distorting effects of your environment, revealing the true sound of your music.
Control with anything: every Linn network music player can be controlled by the things you already own. Mix and match iPad or tablet, smartphone or laptop, even the humble remote control.
Stream anything: no matter how you enjoy your music, Linn have it covered. From the convenience of Spotify and TuneIn to lossless streaming services such as TIDAL and Qobuz; whether you Airplay from your iPad or you've ripped your CDs to a hard drive.
Models in the Selekt range are as follows:
Selekt DSM: dedicated streaming source and preamplifier
Selekt DSM with Katalyst: dedicated streaming source and preamplifier with dramatically improved performance
Selekt DSM with integrated power amplifier: simplified streaming, just add speakers
Selekt DSM with Katalyst and integrated power amplifier: simplified streaming, dramatically improved performance, just add speakers
Digital inputs: SPDIF x2, Toslink x2, HDMI ARC x1, USB (Audio Class 2 endpoint) x 1
Analogue inputs:  Line-In (RCA) x 1, MM Phono (RCA) x 1, MC Phono (RCA) x 1
Outputs: Balanced XLR* x 1, RCA Phono* x 1, Speaker Out** x 2 pairs, Exakt Links x 2
* New Space Optimisation delivers a breakthrough in bass performance and a more coherent overall sound, no matter the shape of your listening room and without the need for custom filters. The latest version offers the following new features:
models non-rectangular rooms
accounts for the pressure changes in a room over time
Click here for a list of speakers measured for Linn Space Optimisation+
Selekt comes in black finish only.
Selekt will be here this week, email or call to register your interest. And our launch event will be here in the shop on Tuesday 23rd October, details on our Events page soon.
Naim Audio's new network music players just keep on coming.
We have just about recovered from last month's ND555 launch evening at Hotel Du Vin but now to keep our adrenaline pumping, NDX2 and ND5XS 2 have arrived to complete the new Naim streamer line-up.
NDX2 (as the name would suggest) is the replacement for Naim's NDX network player and demonstrably improves upon the original's already very good audio performance. Fitting into Naim's 'Classic' series, (the middle of Naim's three tiers of performance level) NDX2 is both versatile and upgradeable and is an exceptionally engaging player. Sonic performance benefits from Naim's new and improved streaming platform, upgraded DAC and discrete analogue stages. Plus all the connectivity you could wish for with a host of features including high-res UPnP streaming, AirPlay, Chromecast built-in, Bluetooth (aptX HD), Spotify Connect, TIDAL, Roon compatibility, vTuner internet radio and multi-room streaming as well as digital and USB inputs.  £4999
ND5 XS2, you guessed it, fits snuggly into Naim's XS tier, replacing ND5 XS. A perfect introduction to Naim music streaming in a neat, versatile box. It may not be as tall as it's streaming siblings, but ND5 XS2 is still packed full of features – high-res UPnP streaming, AirPlay, Chromecast built-in, Bluetooth (aptX HD), Spotify Connect, TIDAL, Roon compatibility, vTuner internet radio, multi-room streaming as well as digital and USB inputs for conventional connections, making this versatile player the ideal partner for an integrated amplifiers.  £2299
All three Naim network players are on permanent demonstration here, drop in for a listen anytime.
We all know audio from TVs, even the all-singing, all-dancing ultra HD 4k new ones, has its limitations, but sometimes a standard Playbar or centre speaker is just too big. Step up Sonos Beam, the new, petite TV soundbar from Sonos.
As with all Sonos, it's not just a speaker. As well as improving your TV audio, you can also listen to your favourite music, radio stations, Spotify playlists and more. Easy voice control allows volume control without taking your eyes off the action or your hands off the game controller; far field microphones detect your voice from any direction, anywhere in the room – even when the music is blasting.
And at a compact 25.6 inches, it won't block the TV or overwhelm the living room space. Beam is designed to blend in – with a curved silhouette and soft finishes, it looks perfectly at home next to your furnishings.
Beam is available to pre-order now (RRP £399) and starts shipping on 17th July.
Watch out for two sizzling new releases from MOON by SimAudio this summer.
MOON 390 is kind of hard to classify. It's a new kind of integrated product – all-in-one streaming DAC, pre-amplifier, network player, phono stage and much more!
The MOON 390 offers a complete high-end listening solution. Featuring a DAC, pre-amplifier, headphone amplifier, phono stage and network streaming capability the MOON 390 is a truly flexible music system. Simply connect it to a power amplifier or active loudspeakers for an exceptional audio performance.
The 390 features MOON's other summer release – MiND2 streaming module. MiND2 (MOON intelligent Network Device) is a great way of organising, streaming and listening to your music. It allows playback of all the most common file formats, including DSD and MQA (via local files and TIDAL Master files) and also boasts a USB host port, permitting access to music on USB thumb drives. And, MiND2 will also stream any digital input of the 390 to other MiND zones on the same network.
Most current MiND products can benefit from this upgrade, which consists of a totally new streaming board and some sophisticated new firmware and software. Get in touch to find out more.
Ongoing, the cost of this upgrade will be £800 including fitting (by us). And now the great news…
Until the end of August 2018 you can have your MOON MiND streamer updated for £455 including fitting!
Just book your unit in to have the work done before the 31st of August to qualify.
Both MiND2 upgrade kits and MOON 390 start shipping on the 14th of July 2018.
And a very warm welcome to our newest member of the Loud & Clear family – Hegel.
Hegel's story began back in 1988 in Trondheim, Norway, when Bent Holter – then student at the Technical University in Trondheim (NTNU), now Hegel founder and owner – undertook his thesis on the original design of the amplifier transistor that would cure the problems of classical systems.
Fast forward to 2018 and Hegel, under Holter's direction, is one of the best established brands in Hi-Fi market, producing integrated, pre and power amplifiers as well as CD players and some of the most modern and sophisticated D/A converters.
We've had the pleasure of auditioning the Hegel H90, Röst and H190 integrated amplifiers for a few weeks now and we love them. These products do a whole lot more than the term integrated amplifier suggests – network streaming and Apple Airplay® for example – but as integrated amps they tick all the boxes. A host of digital and analogue connections, all of which (except streaming) are configurable to be fixed level inputs, allowing you to easily integrate in a home cinema system. Plus there's a high quality headphone output and a sleek, informative, white OLED display.
All three of these amps easily drive loudspeakers way bigger than we would expect, with bass control is second to none. Well worth a listen.
Starting at £1500 for the H90, they're affordable too.
Linn's Katalyst DAC architecture revolutionised the performance of the reference Klimax DS streamer when it was launched in late 2016. Since then, that performance leap has been introduced to Klimax 350, Akubarik and Akudorik loudspeakers. Now it's the turn of Akurate.
Linn owners can upgrade Akurate DSM, Akurate DS and Akurate Exaktbox to Katalyst DAC architecture from this week. And as before, the improvement in audio performance is massive.
Katalyst DAC Architecture performs digital-to-analogue conversion with greater precision than ever, taking an unprecedented level of control over the critical elements that lie at the heart of the analogue signal's creation; offering improved Data Optimisation, superior Master Clock, independent Power Supplies, a new ultra-low distortion Output Driver and crucially, for the first time, a high-stability input Reference Level. Katalyst's high-stability input Reference Level eliminates variations during analogue signal creation, giving you a deeper insight into your music.
Upgrade pricing:
Akurate DS:  £1800
Akurate DSM:  £1800
Akurate Exaktbox 10:  £1600
Akurate Exaktbox 6:  £1200
Get in touch to upgrade now.
At 45 years, the Linn Sondek LP12 is older than most of us here at Loud & Clear 😉 and is celebrating in style with a some sensational birthday upgrades.
New Lingo power supply.
Neater. Smaller. Smarter; it makes your system sing like never before. Cutting-edge technology delivers more consistent, more accurate spin speeds for a better audio experience. Employing ground-breaking technology derived from the extraordinary Radikal power supply, new Lingo incorporates a motor speed management system and uses digital processing technology to make your platter spin more accurately and more consistently. It auto-calibrates the motor on each revolution to ensure this accuracy and consistency every time. That's crucial for music of course: even the slightest speed variation affects pitch, and a turntable that isn't accurate is like a musical instrument that hasn't been tuned properly.
With on-board circuitry that fits inside the deck and a new external slimline power supply which can be easily concealed, the new model is neater, more compact and cleverer than ever. It might be little, but it makes a big difference.
Urika II digital phono stage.
Linn's new phono stage gets more musical information from the vinyl groove than ever before. Using cutting-edge digital signal processing technology, Urika II now carries out the key process of implementing the RIAA curve in the digital domain. This brings you lower distortion, lower noise and more music.
Transported over Exakt Link, the musical information that Urika II delivers is perfectly preserved until the moment it reaches your ears, delivering a musical experience like never before and can be optimised to work with your preferred cartridge load values. Choose from a list of popular cartridges or enter your own.
Urika II is powered by the extraordinary Radikal power supply and is mounted on the integrated Trampolin base board within the plinth of your Sondek LP12 to maintain phono stage isolation and improve deck suspension.
Limited edition fluted plinth is back. Plus, 15% off an additional LP12 upgrade with Urika II or new Lingo.
Purchase Urika II or new Lingo by 30th March and you have an exclusive opportunity to purchase a limited edition fluted plinth (per original LP12 design). Plus, you will qualify for 15% off an additional LP12 upgrade. T&Cs here.
We'll be hosting a special event where you can hear these upgrades soon. Watch our Events page for details.
Happy Birthday LP12: the best yet.
"a wonderfully refined, articulate and precise turntable that's lovely to listen to"
What Hi-fi's verdict on this delightful pairing from Rega Research, UK manufacturer of some of the best turntables we know.
Planar 6 was launched to universal accolades last month, a turntable of such high quality engineering, it really deserves to be paired with the highest quality of cartridge. Step up Rega, who are offering this deck at a special package price of £1398 with their own precision Moving Coil cartridge, Ania.
Throw in Rega's new competitvely priced moving coil phono stage, Fono MC (£248) and you have spectacular turntable system for well under £1700.
A Great British victory.
We've just taken delivery of Moon's brand new 'entry-level' integrated amplifier and wow, it is devastating!
The 240i has everything you could need from an integrated amplifier. And it sounds terrific. 3 line-level inputs, including a moving magnet phono and 5 digital inputs covering DSD64/128/256 and PCM 32-bit/384kHz via USB. It also boasts a front-panel mini-jack input and 6.5mm headphone output.
In the dem room now.
Today's the day! After months of extended licensing, testing and approval challenges, Naim Audio are finally in a position to ship the long awaited and much anticipated Uniti by Naim range, starting today with the Atom.
Uniti Atom is a beautiful, compact multi-source music player that will seduce you with its amazing sound quality and outstanding feature-set. Its 40-watt integrated amplifier and high-resolution music streaming capabilities will fill your home with stunning high-fidelity sound. Perfect as a high-end main system or for use in the kitchen or study, where space is at a premium; just add speakers. The Naim App for iOS and Android combines all of your music sources in one place, making it easy to access with a simple finger swipe.
We will have this little beauty in the next few days, book a dem now.
© 2020 Loud & Clear Glasgow